GP Trainers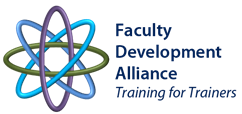 GP oriented courses which are currently available include:
The Scottish Prospective Educational Supervisor Course (SPESC):"to introduce more GP Educational Supervisors (Trainers) and Training Practices in Scotland".  A mandatory national course for all those Scottish GPs who wish to move into Training within their practice.
Approved Educational Supervisor Workshop (AESW): continuing the learning and support for new-to-training GP educational supervisors, and SPESC graduates.  Most participants are already working with trainees and learning fast, while others need a little more encouragement to move forward. 
Experienced Educational Supervisor Workshop (EESW): EESW is for GP Educational Supervisors who are at least five years since their first approval.
FDA Annual Facilitators' Workshop:  Our aim is to train, accredit and support experienced Educational Supervisors who wish to join our Faculty of Facilitators, enhancing their skills and knowledge, in order to train ESs of the future more effectively and consistently.
New Practice Manager Workshop:  This one-day event runs with the expert guidance of the National Co-ordinator of Scottish Practice Management Development Network, Marion Macleod. The focus of the day is for those Practice Managers who are new to the GP Training environment, identified primarily as a result of those GPs graduating from the SPESC.