Training Programme Director (TPD) course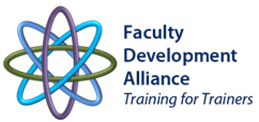 Target Audience
Existing, or prospective Training Programme Directors (Foundation and Specialty), Local Programme Leads of National Training Programmes
Anyone wishing to attend this course, should ideally have already attended a Trainer workshop or equivalent and it is desirable - although not essential - to have attended a Supporting Trainees with Difficulty course.
Course Content
Setting the scene / sharing best practice
Induction
Service / Training dynamics
Programme Management
Quality Management 
ARCP / RITA / Foundation sign-off
Course Cost
£150.00
All payments will be made online through the NES portal.
All bookings for FDA Courses are made through the FDA Platform
Course Dates
TBC 
Please contact the FDA Admin Team (FDA.Admin@nes.scot.nhs.uk) for more information.