Supporting Scottish Grief & Bereavement Care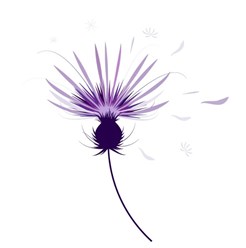 The NES Supporting Scottish Grief and Bereavement Care workstream aims to support the delivery of safe, effective and person-centred care which is provided, before, at and after death, to those who are at the end of life and to the bereaved, within a culture of support for staff health, wellbeing and resilience.
Caring for the dying, supporting families dealing with anticipatory grief, around the time of death and in bereavement is core business for doctors within primary and secondary care. As patients and families experience of events leading up to and surrounding death, can significantly influence the nature of their bereavement, optimal handling of the preparation for, and support around expected and sudden deaths by healthcare professionals is an important part of improving bereavement care in Scotland.
NES is working to improve the quality of care of the dying and bereaved through an inter-disciplinary and cross sector approach to the development of training and educational resources. As earlier work highlighted the particular impact of gaps in medical confidence and understanding in this area, the initial work of the project, commissioned by Scottish Government, focuses on medical training and practice.
In conjunction with various partners including the GMC, Academy of Medical Royal Colleges, undergraduate medical schools, medical specialty representatives and others, NES is drafting a bereavement care national training framework and associated toolkit for medics in Scotland.
Other work occurring in this area includes:
Research into the role of reflective practice and critical team debrief within end of life and bereavement care contexts; methods to support staff health, wellbeing and resilience in order to minimise the risk of burnout; review of bereavement care standards
A newly re-launched Support Around Death website which hosts accompanying educational resources and information on bereavement and end of life care
A growing online community of practice networking forum for those who work with people who are bereaved
Creation of educational resources to support professionals which are openly accessible on the Support Around Death website, including e.g. a suite of short animated 5 minute films on:

Talking to children who are bereaved 
Discussing dying 
Dealing with unsuccessful neonatal resuscitation
Understanding the processes following a sudden or unexplained death
Discussing adult (authorised) hospital post mortem examination
More to follow shortly - Breaking the news of intrauterine death and Discussing post mortem examination after stillbirth or neonatal death
E.g. For example video click image: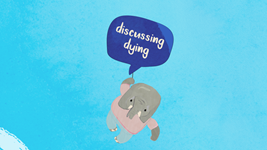 For more information or to receive updates on this work via our regular e-newsletter, please contact supportarounddeath@nes.scot.nhs.uk or click here. Please also follow us on twitter: @NES_Bereavement
Other educational resources are available on the Support Around Death website including videos, e-learning, links to other sources of information and downloadable materials e.g. posters: