Monday, January 29, 2018
Medical Emergencies Course for Trainee Doctors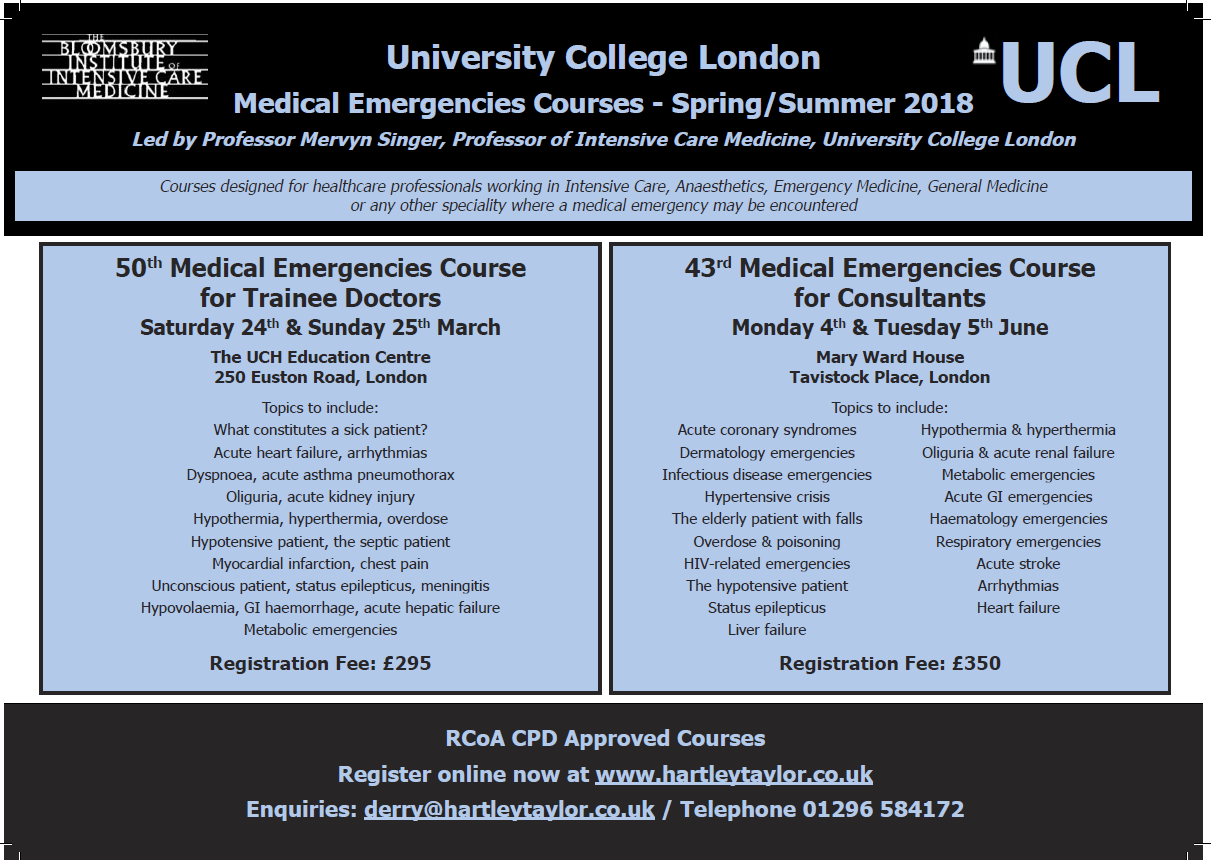 On behalf of Professor Mervyn Singer, Professor of Intensive Care Medicine, University College London - Medical Emergencies Courses for Trainee and Junior Doctors.
These CPD-approved, 2-day courses and are aimed at anyone working towards a career in Anaesthetics/Intensive Care/Critical Care, as well as Emergency Medicine, Surgery and any other speciality where they may need to deal with a medical emergency.
A poster is also attached for display on any noticeboard if possible.
Medical Emergencies Course for Trainee Doctors
Saturday 24th & Sunday 25th March 2018
The UCH Education Centre, 250 Euston Road, London, NW1 2PG
To view the outline programme, please click here
Online registrations now open – click here to register
Registration Fee: £295
Should you require any further information please let me know.
Best wishes
Alex
Course Organisers
Collaborative Conferences Ltd (working with Hartley Taylor)
172 Buckingham Road, Aylesbury HP19 9QL
: 07900 634948 / E-mail: alex@hartleytaylor.co.uk Collaborative Conferences is a limited company registered in England and Wales. Registered number: 09282741 Registered office: 1st Floor Barclays House, Gatehouse Way, Aylesbury HP19 9DB
Return to all news